At Sport Dodge RAM, we know how important your vehicle is to you. You can trust the team at our full-service new Dodge dealership with your entire Dodge and RAM vehicle needs, from purchasing a new car like the Dodge Challenger, to receiving excellent vehicle care at our expert service center. Customer service is our top priority, and you can expect personal and friendly service every time you visit our dealership.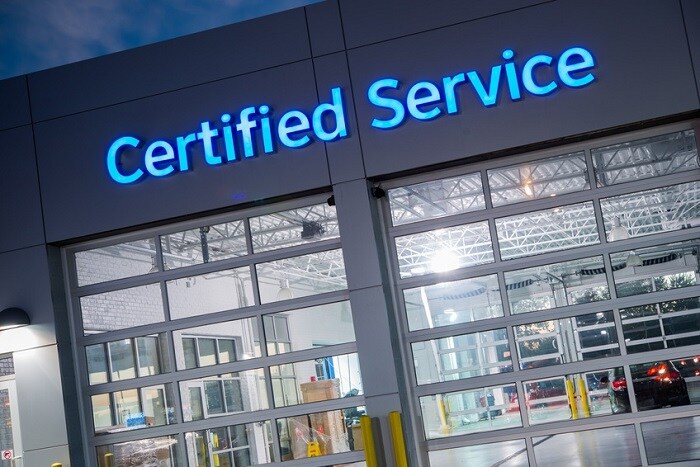 Why It's Important to Keep Up with Vehicle Maintenance
The parts of your Dodge and RAM vehicle are built to last, but it is normal for wear and tear to occur over time as you add on miles. That is why regular vehicle maintenance is integral to extending the life of your car. In order to ensure that your vehicle continues to run like new, it is important to keep to a strict maintenance schedule. While every vehicle has its own schedule (check your owner's manual) there are general guidelines you can follow. Every three months or 3,000 miles, you should inspect items such as the engine oil, automatic transmission fluid, windshield washer fluid, tire inflation and condition, and the engine air filter. Every six months or 6,000 miles, it is important to inspect items like the car battery and cables, lights, engine hoses and belts, power steering fluid and chassis lubrication. Items that need inspection less frequently--but are just as important--include the cabin air filter, exhaust, coolant, wheel alignment and wiper blades. These items should generally be inspected once every 12 months or 12,000 miles. 
Service Center
From a quick oil change to tire replacement or an extensive engine repair, the expert Dodge service center at our dealership can handle any service or repair your vehicle may need. Our highly qualified technicians have years of experience working with Dodge and RAM vehicles and are dedicated to maintaining top tier customer service. We are committed to providing exceptional service in a timely manner. It is easy to schedule an appointment online, and we're open extra hours to fit around your hectic schedule. Our service center is open from 7:30 a.m. - 5:30 p.m. Monday to Friday, and from 7:30 a.m. - 2:00 p.m. on Saturday. We also regularly offer service specials and coupons so be sure to check our website for the latest offers.
When the time comes to schedule maintenance on your Dodge or RAM vehicle, trust the team at your Egg Harbor Township, NJ RAM dealer to help you with all of your service needs.